The Austria Wedding Photojournalism Portfolio
Katharina & Stepan
A civil ceremony in Vienna, Austria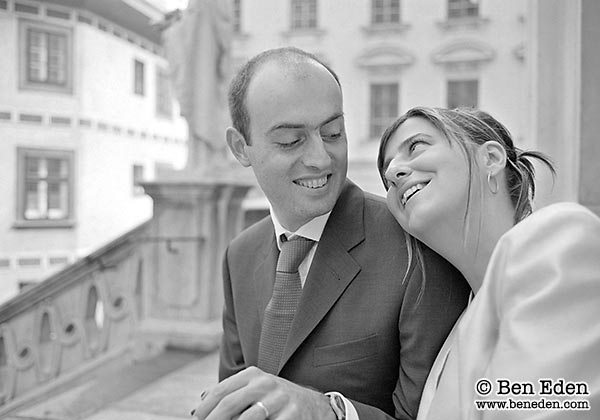 Ben Eden is a fine art documentary photographer and photojournalist, based in London, United Kingdom.

Ben spent a year studying in Germany and several months worth of courses in Austria. As for Vienna, he had been there too often to count, working both on personal projects and assignments.

Now living in the UK, within easy reach of most austrian destinations by air, Ben welcomes wedding and portrait commissions in Vienna and all of Austria.

For more information and contact details, visit Ben's wedding photography homepage.
To review available samples of Ben's wedding coverage, please open one of the wedding albums below:
Sophia & Jeremy : A Two-Day, Double-Ceremony Wedding in Washington, Virginia
Caroline & Daniel : A Ceremony in London followed by a Wedding Party in Nice
Lea & Peter : A Jewish Wedding in Prague, Czech Republic
Jana & Daniel : An Australian-French wedding in Paris
Silvia & Douglas : An Italian-American wedding at Lago di Garda, Italy