Wedding Reportage Photography by London Photographer Ben Eden
Featured London wedding:
Caroline & Daniel
A Jewish wedding ceremony in London, United Kingdom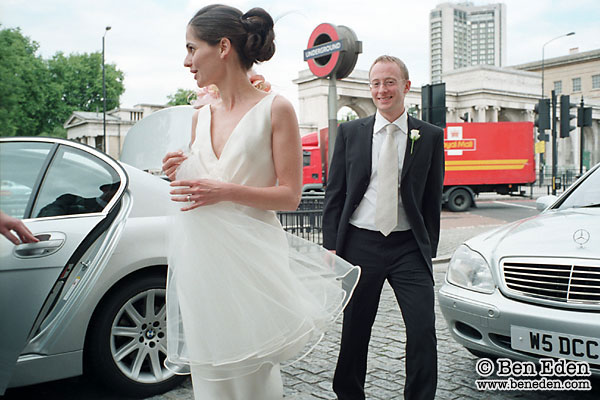 Arrive with the first guests at the West Hampstead Synagogue, follow the rehearsal and Bedeken rituals and witness the orthodox ceremony of Caroline & Daniel's London Jewish wedding.
Allow a quick pause for some family portraits, then join the newlyweds and the mother of the bride on their drive to Hyde Park Corner. Conclude with the couple's wedding reception at the Lanesborough Hotel.
A total of 186 of mostly black & white and some color photographs representing the 150 minutes of Ben's attendance as a photographer are available online.
Click on thumbnails below to proceed to viewing large images one-by-one. (This is suggested for an experience similar to flipping pages in an actual wedding album.)
Alternatively, click on caption text to be first presented a thumbnail preview of each chapter of the wedding reportage.
At the West Hampstead Synagogue
Before the Ceremony
Under the Chuppah
After the Ceremony
Luncheon at the Lanesborough Hotel
Feel free to continue with Caroline & Daniel's Wedding Reception in Nice, France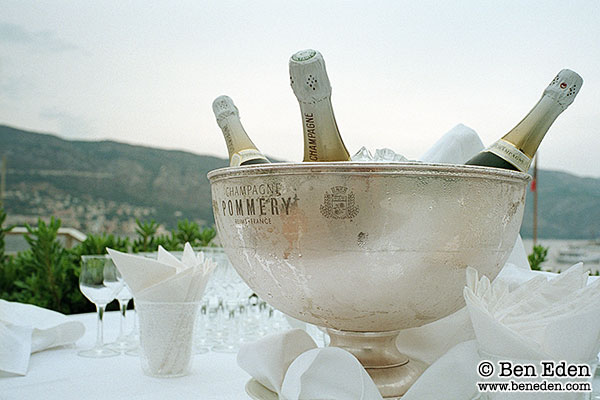 Among other wedding reportages by Ben Eden, several photographs from Caroline & Daniel's London wedding ceremony were recently on display in a documentary exhibition about Jewish wedding traditions at the Jewish Museum of Vienna, Austria.
To see more London, UK and international wedding photojournalism by Ben Eden, please proceed to Ben's documentary wedding photography home page by clicking on the logo below.